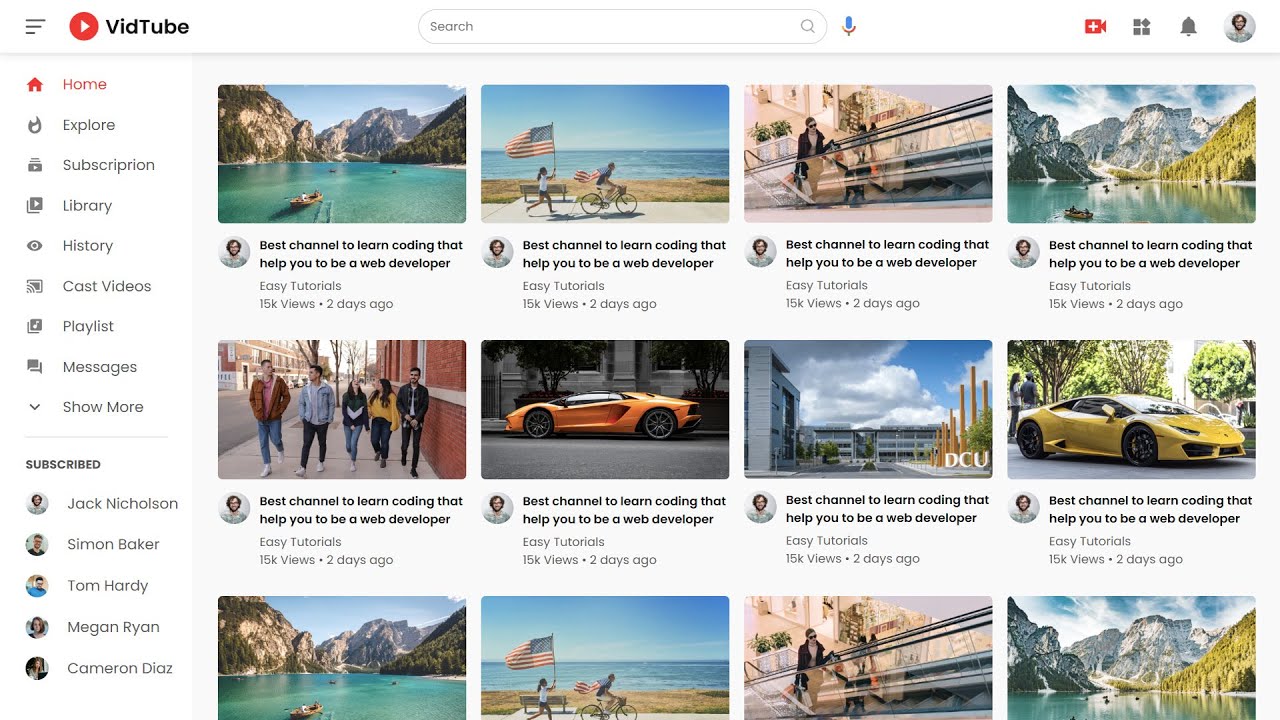 Learn How To Make A Website Like YouTube Using HTML, CSS And JavaScript | Video Sharing Website Design Front-end, Step by step tutorial
In this video will make a video sharing website design like YouTube using HTML, CSS and JavaScript and this website design is completely inspired by YouTube. As you can see on my computer screen, this is the website design that we are going to create in this video.
We will create 2 pages, Fist page of this website will be home page with a left sidebar, one banner and list of videos with thumbnail, videos title and channel info, then we will create 2nd page of this website that is video watch page. on this page we will add a video and video information, channel information, list of comments and we will make sidebar with list of suggested videos.
This page is also responsive for small screen devices. We will learn to make this complete website design using HTML, CSS and very small JavaScript. So let's make this website design like YouTube.
Tutorials : Step by step video of How to make youtube like website : Do It Yourself in 2022
Here is a step by step tutorials of how to make youtube type website with responsive, comment, like, Ads etc... We've hugh collections of step by step tutorials. Stay tuned for future updates.
How do you make a website like YouTube HTML? Can I make a website like YouTube? How much does it cost to make a website like YouTube?
source :